Fluid Bed Dryer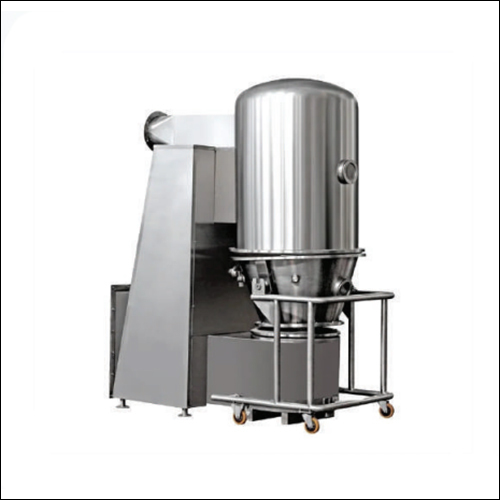 Fluid Bed Dryer
Price And Quantity
Product Specifications
Fluid Bed Dryer

Stainless Steel
Product Description
A fluid bed dryer is a type of equipment used in the pharmaceutical, food, and chemical industries to dry granular or powder materials. It works by passing hot air through a bed of the material to be dried, causing the particles to move fluidly and promoting efficient drying.
Fluid bed dryers consist of a chamber with a perforated bottom, a heating system, and a fan. The material to be dried is placed on the perforated bottom, and hot air is blown through the material from below. As the air passes through the material, it fluidizes the particles and carries away moisture, drying the material in the process.
Fluid bed dryers are designed to handle a wide range of materials, from fine powders to large granules. They are particularly useful for drying heat-sensitive materials or materials that are prone to clumping or sticking during drying. The fluidization process promotes uniform drying and prevents the material from sticking together or forming lumps.
Fluid bed dryers are also relatively easy to operate and maintain, with simple controls for adjusting temperature and air flow. They can be used in batch or continuous operation, depending on the needs of the application.
Overall, fluid bed dryers are an important tool for the pharmaceutical, food, and chemical industries, providing an efficient and effective method for drying a wide range of materials. They offer uniform and gentle drying, preventing damage to the material and ensuring high-quality end products.